ISTQB accredited and other specialized foundation and advanced level training courses are available to you and your team.
One thing is for sure – future belongs to those who prepare for it!
Where would you like to take your career?
Mobile Application Testing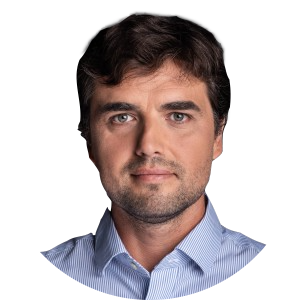 Petr Neugebauer
CEO at YES4Q, consultant and lecturer, President of Czech and Slovak CaSTB Testing Board
Mobile application testing course is intended for those experienced test professionals who would like to make a step forward in a professional career towards more technical testing roles. It is also useful for other IT professionals who would like to understand the concept and principles of mobile application testing including test managers, project managers, quality managers, software development managers, business analysts, IT directors and management consultants. Course is enhanced with practical examples and attendees will also have an opportunity to work with the relevant testing tool.
At the end of the course, you will have a solid understanding of principles of Mobile Application Testing and will have strong foundation for the certification.
ISTQB Foundation Level – Certified Tester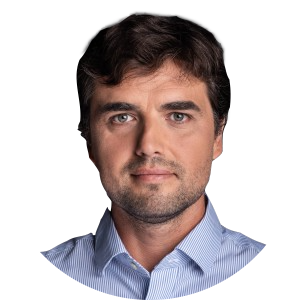 Petr Neugebauer
CEO at YES4Q, consultant and lecturer, President of Czech and Slovak CaSTB Testing Board
Course outline
Mobile World – Business and Technology Drivers
Mobile Analytics Data
Business Models for Mobile Apps
Mobile Device Types
Types of Mobile Applications
Mobile Application Architecture
Test Strategy for Mobile Applications
Challenges of Mobile Application Testing
Risks in Mobile Application Testing
Mobile Application Test Types
Testing for Compatibility with Device Hardware
Testing for App Interactions with Device Software
Testing for Various Connectivity Methods
Common Test Types and Test Process for Mobile Applications
Common Test Types Applicable for Mobile Applications
Additional Test Levels Applicable for Mobile Applications
Experience-based Testing Techniques
Mobile Test Process and Approaches
Mobile Application Platforms, Tools and Environment
Development Platforms for Mobile Applications
Common Development Platform
Tools
Emulators & Simulators
Setting up a Test Lab
Automating the Test Execution
Automation Approaches
Automation Methods
Automation Tools Evaluation
Approaches for setting up an Automation Test Lab
Key takeaways
Understand and review business and technology drivers for mobile apps in order to create a test strategy.
Identify and understand the key challenges, risks and expectations associated with testing a mobile application.
Apply test types and levels specific to mobile applications.
Apply common test types, in the mobile-specific context.
Carry out the activities required specifically for mobile application testing as part of the main activities described in the ISTQB® test process.
Identify and use suitable environments and appropriate tools for mobile application testing.
Understand the methods and tools used specifically to support mobile application test automation.
Location
Onsite training can either take place in our premises on Mlynské Nivy 5, 821 09 Bratislava or in the premises of our client.
Training materials

Refreshment and lunch (depending of format)

Certificate of attendance
Report providing findings, strengths and weaknesses, ideas for improvement
Dates are available on request.
Please note, the training will take place in case of min. 5 attendees.
Contact our experts
for further information