ISTQB accredited and other specialized foundation and advanced level training courses are available to you and your team.
One thing is for sure – future belongs to those who prepare for it!
Where would you like to take your career?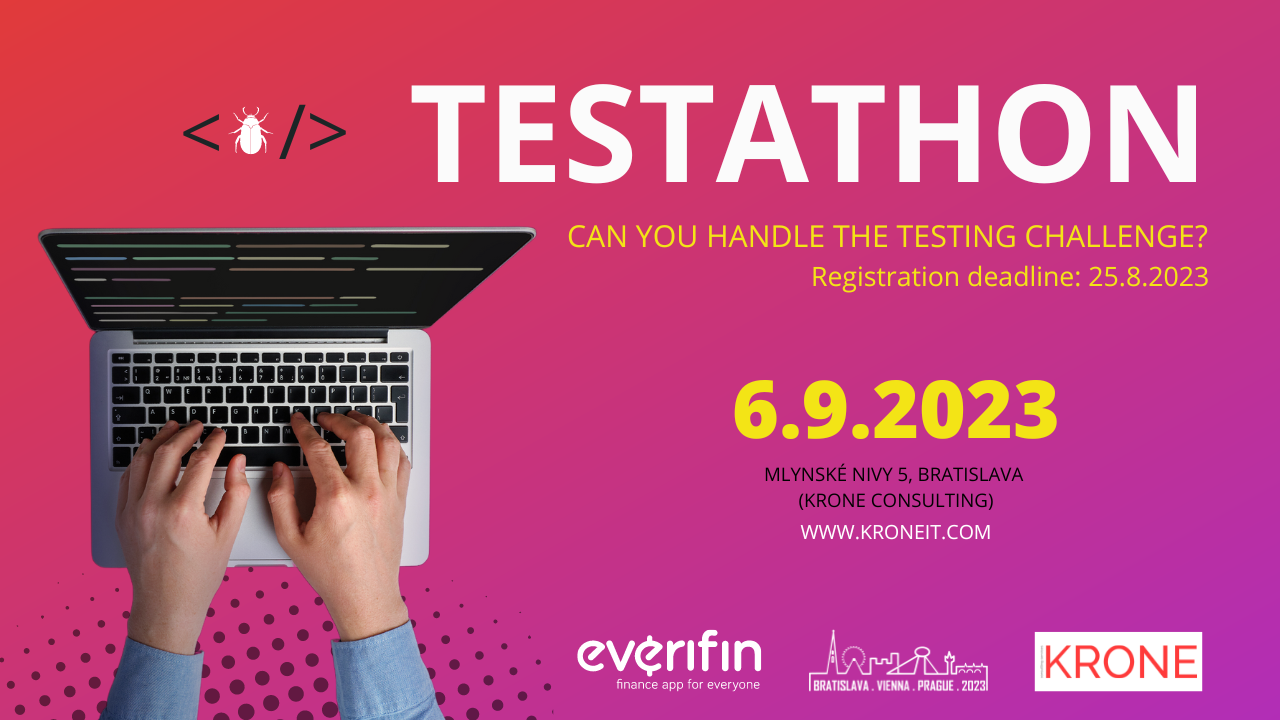 It is a one-day event where you can test amazing multi-banking mobile and web apps developed by everifin. This event is organized by Krone Consulting as a partner of the Testing United conference.
Testathon is an event created to bring the testing community together while learning from each other and enjoying what we do best. Imagine a day filled with testing challenges, where your expertise in software testing takes center stage. The Testathon is not just any ordinary competition – it's an opportunity to showcase your skills, push your limits, and be part of a community of passionate testers.
Participation in the Testathon is free and refreshments and lunch are also provided.
How does it work? 
A testathon usually lasts for 8 hours, and it consists of three parts:

introductory presentation about the products that will be tested

final evaluation of the event with the announcement of the winners
During the testing part, you will test the products together in a 5-member team that you have formed. The teams that find the most bugs and the most critical bugs will win the prizes.
What will be tested?
We will test a multi-banking web and mobile applications (android/ios) for a FinTech company everifin that building innovative internet banking solutions.
Why should I join?
If you are passionate about software testing and want to challenge yourself, a testathon is a great opportunity for you where:
You will improve your testing skills

You will be part of testing community

You will have the opportunity to test new products

By demonstrating your skills in the team and success in the competition, you can win various prizes

You will strengthen the relationships in the team and support teamwork

 
Location
Krone Consulting, Mlynské Nivy 5, Bratislava
Contact our experts
for further information